Facilities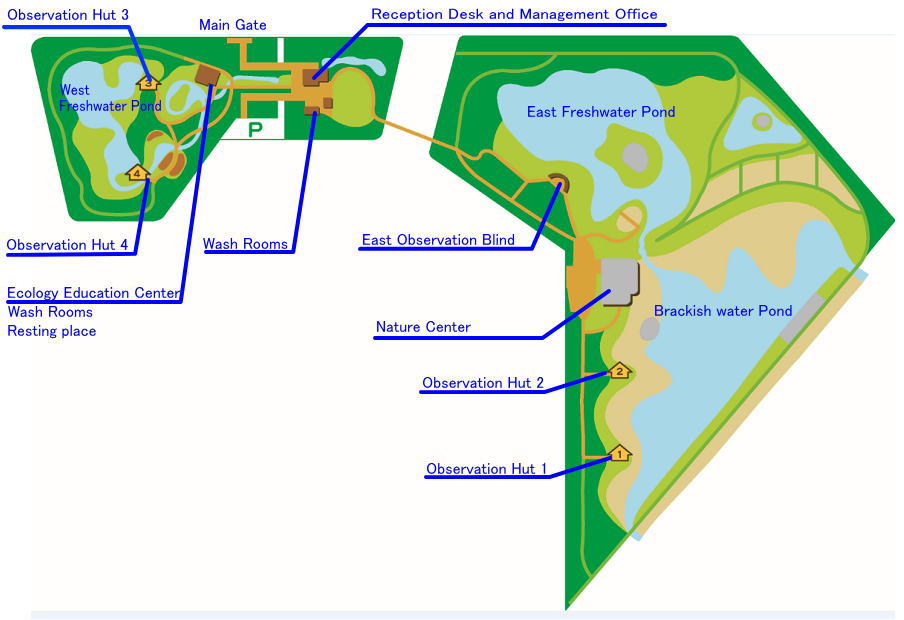 Reception Desk and Management Office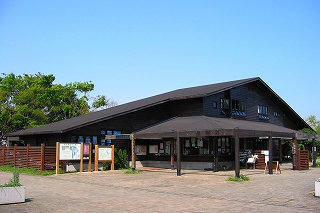 Pay your entrance fees here. At the reception desk, request the latest updates about the park, location of vending machines, the mothers' nursing room and washrooms.

Free Wi-Fi is available at around the Management Office

---
Nature Center
The center overlooks the tidal pond. Rangers from the Wild Bird Society of Japan can answer questions and provide environmental interpretation. The building is comfortably air-conditioned, and facilities include an observation room, exhibition rooms, audio-visual room, eating areas, and a library corner. There are also drink vending machines and wheelchair accessible toilets.


---
Observation Huts (Birdwatching Blinds) 1,2,3 and 4
These are special buildings that allow you to quietly watch, photograph/videotape and scope the birds at your leisure. There are benches and spotting scopes provided for free (except during bad weather).
---
East Observation Blind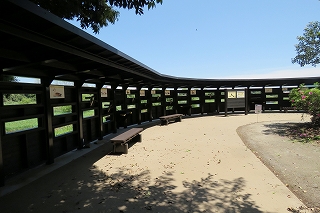 This large viewing area is good for birdwatching at the east freshwater pond all year around. Visitors can watch waterfowl and grassland species here. Spotting scopes are provided (except during bad weather).
---
Ecology Education Center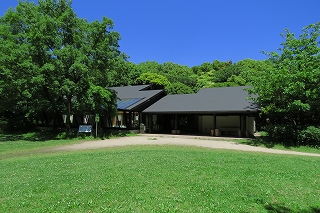 A meeting place for nature walks in the ecological gardens, this center is also open during special events for natural craft classes and other events and meetings

---
Equipment Loan Services for
| | |
| --- | --- |
| Telescope/Spotting scope | Use of scopes is free in various areas of the park - Nature Center, observation blinds, and the east observation blind |
| Binoculars | On loan for free from the Nature Center and the Reception Desk. About 50 binoculars are available. |
| Field Guides and Identification Books | For free use within the Nature Center only, field guides to birds, insects, and plants are available. |
| Other Materials | In the Nature Center you can find various other printed resources such as the Wild Bird Society of Japan magazine, branch reports from across Japan, photo collections, and other books on ecology, birds and wildlife. |
Additional Amenities
| | |
| --- | --- |
| Vending machines for drinks | Drink Vending Machines Drink vending machines are located at the Nature Center and outside the Reception Desk. |
| Wash Rooms | Washrooms are available at the Nature Center, the Management Office, and the Ecology Education Center. Wheelchair accessible restrooms are found only at the first two. |
| Smoking is allowed only in two designated areas | the Nature Center entrance and the Park entrance. |